A Luxurious Fragrance Combo: Elevate Your Senses with RENEE Premium Fragrances Set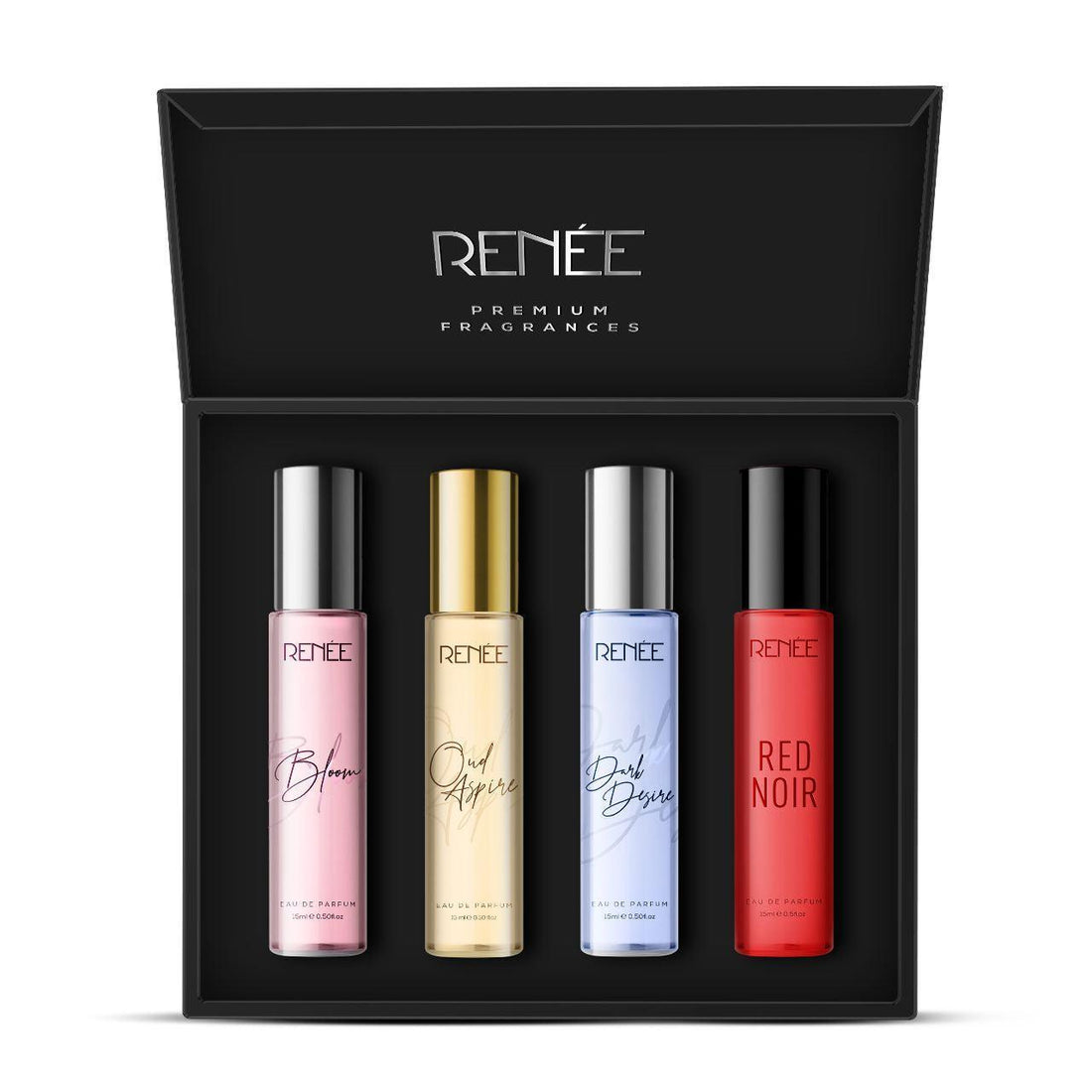 Are you ready to indulge in the ultimate sensory experience? Look no further than the RENEE Premium Fragrances Set Of 4, 15ml each. This exquisite fragrance combo is designed to transport you to a world of luxury and elegance. With its carefully curated scents and high-quality ingredients, this set is a must-have for fragrance enthusiasts. Let's explore the captivating world of RENEE Premium Fragrances and discover why this combo is a game-changer in the world of perfumery.
What makes RENEE Premium Fragrances Set so special?
When it comes to luxury fragrances, RENEE is a name that stands out. Each fragrance in this set is meticulously crafted using the finest ingredients sourced from around the world. From the moment you spritz these scents on your skin, you'll be captivated by their complexity and depth. RENEE fragrances are designed to evoke emotions and create lasting impressions. Whether you're attending a special event or simply want to feel your best every day, this fragrance combo is your secret weapon.
Unleash your senses with a variety of scents
One of the highlights of the RENEE Premium Fragrances Set is the diverse range of scents it offers. From floral and fruity to woody and oriental, there's a fragrance for every mood and occasion. Indulge in the sweet and seductive notes of the "Enchanted Blossom," or embrace the freshness of "Citrus Delight." For those who prefer a more mysterious and sensual scent, "Velvet Night" is the perfect choice. And if you're in the mood for something vibrant and energetic, "Sparkling Citrus" will awaken your senses. With this fragrance combo, you'll never run out of options.
Why should you choose RENEE Premium Fragrances Set?
RENEE Premium Fragrances Set is not just another perfume collection. It's a statement of luxury and sophistication. Here are a few reasons why you should consider adding this combo to your fragrance collection:
Long-lasting: RENEE fragrances are designed to stay with you throughout the day, ensuring you smell amazing from morning till night.
High-quality ingredients: Each fragrance is crafted using premium ingredients, resulting in a scent that is rich, complex, and long-lasting.
Unique and captivating scents: RENEE fragrances are carefully curated to offer a diverse range of scents that cater to different preferences and moods.
Perfect for gifting: Whether it's a birthday, anniversary, or any special occasion, the RENEE Premium Fragrances Set makes for an unforgettable gift.
Experience the epitome of luxury with RENEE Premium Fragrances Set Of 4, 15ml each. Elevate your senses and leave a lasting impression wherever you go. Don't miss out on this extraordinary fragrance combo. Click here to purchase RENEE Premium Fragrances Set Of 4, 15ml each and embark on a fragrant journey like no other.
 "Fragrances are powerful magicians that can transport you through the years you have lived" Helen Keller